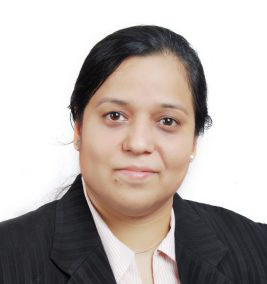 Pallavi Kharkar
Founder, Consultant and Patent Attorney
L.L.B., L.L.M., B. Pharm., M.Pharm.

Pallavi is sole proprietor and founder of IPRAM. She has over 18 years' experience in Pharma and Global IPR. She is Masters in both – Pharmaceutical Chemistry and Law (IP and International Business) and a registered patent agent in India. Pallavi's key role is in development of comprehensive protection strategies, designing Patent Challenges and providing clearances on various strategies related to product, process and technology. She has assisted clients in Litigation, Hatch Waxman Proceedings, Inter Parte Review Proceeding, Opposition proceeding and IP Due Diligence. Pallavi is an acknowledged expert in IP strategy – elected into the prestigious IAM – 300 in 2013 and 2014   pallavi@ipram.net
Sonali Bhokarikar (Singh)
Patent Attorney
L.L.B., B.Pharm.
Sonali has been working in the field of IPR for last 12 years. She is Bachelor in both Pharmacy and Law and a registered patent agent in India. Earlier she had worked in a leading IPR firm in India for 5 years and then moved to work as an internal counsel in a leading Agrochemical Firm. Sonali has in-depth experience in patent prosecution, oppositions, infringement analysis, clearances, FTOs and validity opinions in the past and continues to do so. Sonali is a pleasure to work with and her coordination with patent offices is excellent.   sonali@ipram.net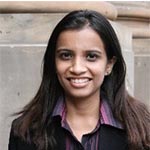 Vandana Mamidanna
IP Consultant
B.Pharmacy, L.L.B., LLM, Intellectual Property.
Vandana is an experienced IP lawyer and patent consultant based in Hyderabad, India. Vandana has extensive experience in Pharmaceutical and Intellectual Property Law and holds a Bachelor degree in Pharmaceutical Technology, a law degree from Mumbai University and a Masters of Law from George Washington University. She has managed various portfolios in the Intellectual Property, Regulatory Affairs, Project Management and Business Development sector within several large Indian and multinational pharmaceutical companies. She has held several academic positions. Vandana also serves as an Operations Head for Think Peace Organization, a Non Profit Entity that promotes citizen participation and collective action towards a better society. Her primary areas of work include tribal welfare and legal Literacy.   vandana@ipram.net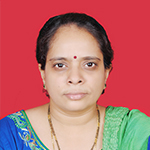 Subbalakshmi Ryali Mantripragada
IP Consultant
L.L.B., B.Pharm., M.Pharm. P.G. Diploma in Patent Law.
Subbalakshmi has over 14 years of work experience all together as scientist, in-house IPR counsel, consultant and as a lecturer. Her areas of expertise include Legal – Intellectual Property (Patents), R&D (Pharmaceutical Industry), Regulatory compliance, Quality Assurance, Project Management and Business Intelligence. She has good Domain Knowledge of Drug Lifecycle, Formulation Design, Analytics, Manufacture, Bioequivalence, Pharmacovigilance, REMS and Regulatory Compliance.   subbalakshmi@ipram.net